The Board of Trustees is responsible for the maintenance of 25.26 miles of roads within the Township. (Appleman, Beal, Cinder Tipple, Cotterman, Darl Dr., Dodds, Fairmont, Fairview, Franks, Graclyn Court, Linnridge Drive, Majestic Hill Dr., Panhandle, Parr, Pleasant Chapel, Ritchey, Sandhollow, Springhill, and Tavener) The county and state are responsible for county roads (Hirst, Linnville, Ballou, and Blue Jay) and state highways (National Road) within the township.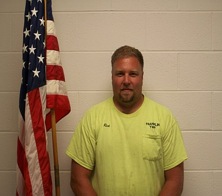 Rick Johnson
is the only full-time employee.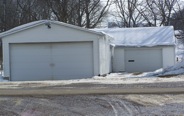 Maintenance includes the patching and crack sealing of roads, as well as the periodic repaving of the roads. The township also maintains the road side ditches which carries water away from the road surface and subsurface. Maintains culverts up to 36 inches in diameter under the roads. During the winter the township removes snow from the township roadways. Most roads in the township have a right of way and the township is responsible for the trees located within this area. The township places traffic signs in accordance with the Ohio Uniform Marking System. The township also picks up dead deer along township roads within the right of way. The County and State are responsible for deer along their respective roads.
By state law the speed limit on township roads is 55mph. unless a reduction is approved by the Ohio Department of Transportation (ODOT). The state uses various criteria to determine if a speed limit should be lowered. Among these are:
The number of commercial businesses
The number of accidents per number of vehicles using the road
The type of road
The number of driveways
The topography of the roadway
The typical average speed driven on the road
The Township Trustees have the authority to lower speed limits within platted subdivisions to 25mph.
Operation of the roads department is funded by
2 mill property tax paid by the township residents.
A portion of the state gasoline tax as authorized by the state legislature
A portion of the motor vehicle license fees on cars registered in the township.
The trustees may also use a portion of the township's general fund monies for road maintenance.
New roadways in the township are typically constructed by developers to serve subdivision. When a subdivision plat is approved by the County Planning Commission they also approve the proposed roadway (s) for public use. After the roadway (s) has been completed to the standards of the Licking County Engineer the developer can petition the County Commissioners for acceptance for public maintenance. Once accepted for public maintenance the roads become the responsibility of the township.